The International EECP® Therapists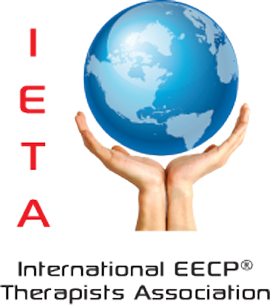 The IETA was established in 2000 by a group of dedicated EECP® Therapists and supervisors to share their collective knowledge and experience in providing EECP® therapy, a relatively new technology at the time, in order to ensure the highest possible patient benefits and safety, as well as increase the operational success of their centers. IETA membership has grown over the past 12 years both in the U.S. and overseas. Both U.S. Medical Director, Dr. Joseph Tartaglia and Dr. Subramanian Ramasamy, the International Medical Director, have been involved in providing EECP® therapy to patients for over 15 years and been involved in controlled clinical trials demonstrating the safety and efficacy of EECP® therapy that have been published in peer reviewed medical journals.
All therapists currently working at an EECP® therapy facilities are eligible to join the IETA for the calendar year 2012, by simply completing the registration form at http://www.ietaonline.com/register/
You can submit your application online, or print it and mail it back to the IETA at
IETA
PO Box 315
Westbury, NY 11590

THERE IS NO CHARGE FOR MEMBERSHIP FOR THE CALENDAR YEAR 2012!
For more information about the IETA, visit: http://www.ietaonline.com
---